Indefinite postponement of DLVEX & LVF
Can't see the whole picture ? Try scrolling using your mouse or browser.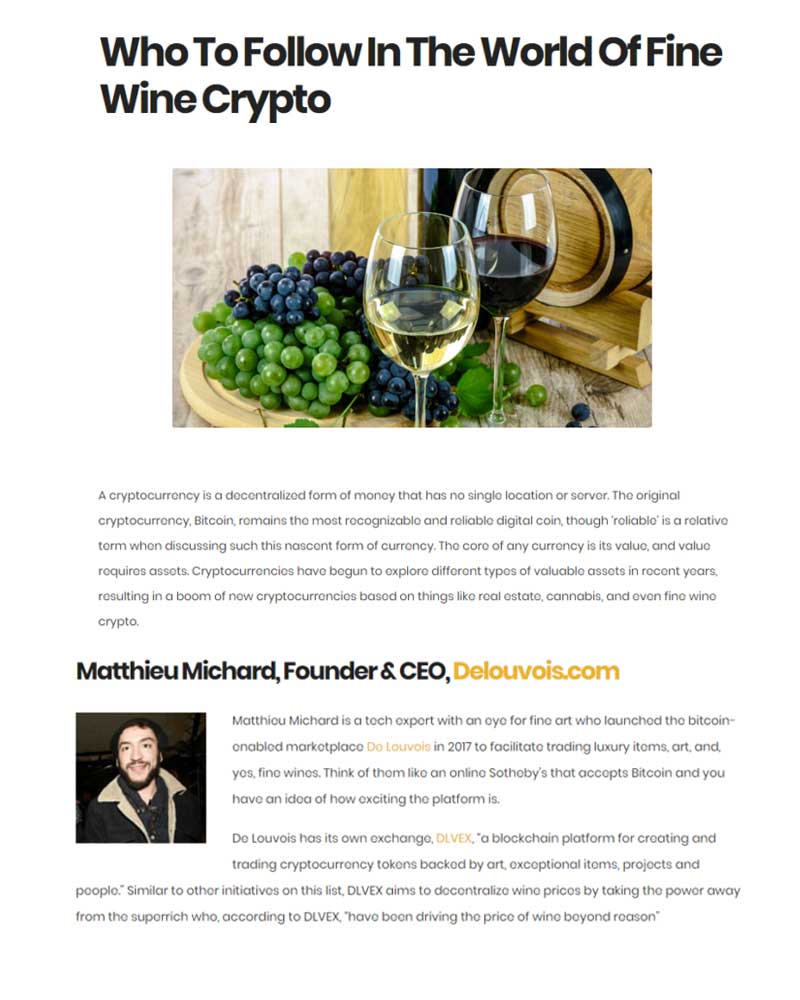 De Louvois Exchange or DLVEX is a project initiated in the midst of the summer 2017 Initial Coin Offering or ICO frenzy.
Our main idea is to create a mainstream global trading & investment platform for digitalized prestigious assets such as fine wine, art and real estate with virtually no financial barrier to entry.
The Louvois Franc (LVF) is meant to be the currency of this investment and trading ecosystem, and was originally supposed to be sold to the public in order to fund the DLVEX project.
Both of these projects have been postponed, here is why.
As expected when working with disruptive technologies, the regulatory environment surrounding the digital-currency industry has rapidly evolved, thanks to failed projects and blatant embezzlement having been the norm for almost a year, thus leading to a global digital-currency market setback we are just emerging from.
Too fast, too big is never a judicious move in the absence of a crystal clear product market fit, which digital-currencies and assimilated technologies still have to find.
In conclusion, we have decided to postpone both projects, including any form of crowdfunding, in order to focus on our main vision, which is building a community for the digital currency elite, solidifying our market position and going on from there.
The original project can be viewed for fun at dlvex.com.