De Louvois 2017 Introduction message
Can't see the whole picture ? Try scrolling using your mouse or browser.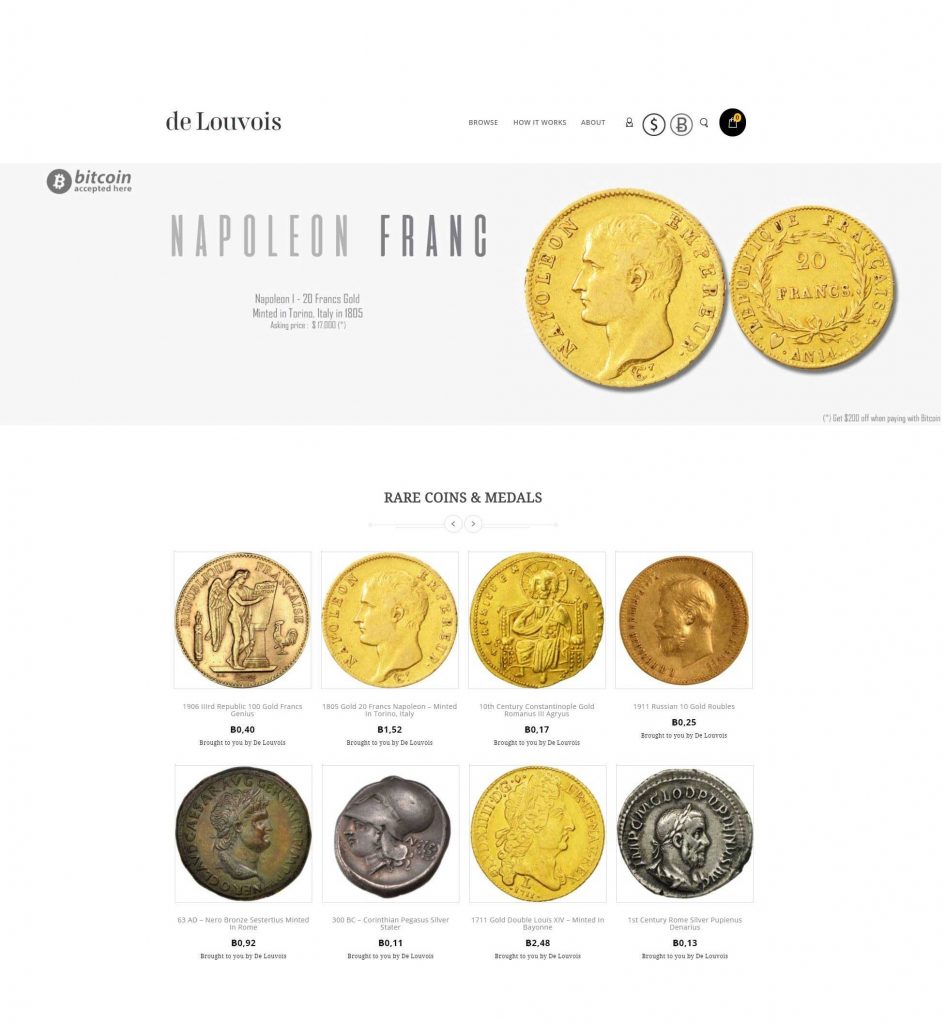 delouvois.com
Greeting fellow Bitcoin entheusiasts,
My name is Matt, founder of De Louvois.
When I published the first version of my website during winter 2016, my only ambition was to help out a friend broaden his collectible coins business client-base by leveraging my knowledge of Bitcoin
and its rapidly growing community, of which I am a huge enthusiast and a fervent member since its fresh beginnings.
It was merely a bet, but it eventually gained some interest among a few successful early cryptocurrency investors looking to diversify their digital portfolios with hard tangible assets while enjoying the historical value and beauty of gem quality rare coins, quickly allowing me to turn that bet into a hobby.

As it happens, I also am a passionate Art lover and collector, it is thus quite naturally that I started exploring the benefits of trading fine art in Bitcoin, mostly pieces of my own collection.
At that time ( January 2017 ) the global market capitalization of cryptocurrencies had never exceeded 16 billion dollars, merely making Bitcoin art-trading a niche market.
Fast forward to summer 2017, that number started growing exponentially from 25 billion dollars in early March to a breathtaking 166 billion dollars high in late August.
While cryptocurrencies were increasing media exposure, Bitcoin entrepreneurs, day traders and investors from all countries and languages started getting very lucky, so did I.
That was the tipping point where I decided to turn that hobby into an actual business, investing everything I had and inviting both artists, galleries and creators from all around the world, to join us on what I believe will be an incredible adventure.
In closing, I am convinced that cryptocurrencies and their unstoppable open-source decentralized peer-to-peer networks will have a game-changing impact on the Art and Luxury market over the next few years, thanks to their border-less censorship-free money transferring and Blockchain-powered smart-contracts as well as physical assets tokenization abilities.
Thank you for taking interest in De Louvois.
Sincerely,
M.M