Welcome to Vesa Kivinen, celebrated crypto artist
Can't see the whole picture ? Try scrolling using your mouse or browser.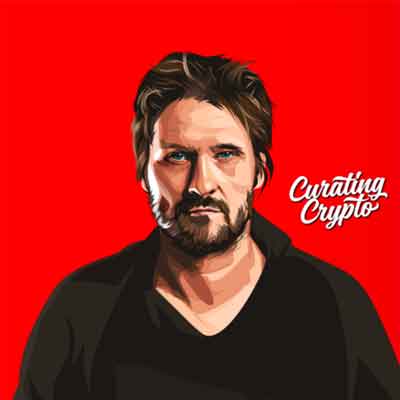 Welcoming Vesa Kivinen to the De Louvois Family
Feel free to visit his store @delouvois.com/shop/vesa/
We are thrilled to introduce the latest addition to our prestigious collection, the innovative and esteemed artist Vesa Kivinen. Known for his distinctive technique that he calls "Artevo," Kivinen's work stands out as it blends photography, painting, bodypainting, and digital collaging into a single, powerful expression of artistry. His work has been lauded globally, with features in esteemed publications like Forbes and Vice, and collaborations with iconic personalities such as Bollywood actress Veena Malik.
Kivinen's art is not just a celebration of the abstract but an exploration of life's incarnate mysteries. As beautifully put by Michael Schwartz, Professor of History and Philosophy of Art at Augusta State University, "Vesa's art is amongst the most integrally advanced in the history of Western abstraction…his works are a diving into the incarnate mystery of human being — direct celebrations of the fullness of Life."
In De Louvois, we value the diverse and innovative. And so, Kivinen's Artevo Edition Works, Share Edition Works, and Raw Edition Works find a perfect home. We are excited to showcase his works, which utilize a mixture of oil and bodypainting, as well as photography and digital collaging, to create something truly unique and inspiring.
Since our inception in 2016, De Louvois has sought to build a marketplace that champions digital currency. We offer our members an exclusive platform for trading desirable items and assets, utilizing Bitcoin and other digital currencies. Today, we are proud to welcome Vesa Kivinen into our diverse roster of digital currency-friendly artists from around the globe.
We invite you to explore Vesa Kivinen's awe-inspiring work, as well as that of our other artists. Here at De Louvois, we believe in the future of digital currency and the creativity it fosters. Welcome to the art of tomorrow, today.