Featured on De Louvois...
Featured on De Louvois...
De Louvois is a private club and luxury marketplace for the bitcoin-wealthy.
Each month, we propose you with a new thematic at the intersection of Arts, luxury and digital-currencies.
...Bitcoin inspires artists
...Bitcoin inspires artists
Bitcoin has been an inexhaustible source of inspiration for artists around the world since 2009, thanks to its mysterious creator as much as its equalitarian, revolutionary and borderless values.
We have curated the best of them. Come hear their stories...
A weekly curated selection of the #7 most interesting things you can buy with digital-currencies
In order to keep reaching the highest experience and care possible, our services are restricted to club members.
Before selling on our marketplace, you must become a partner artist or a verified business.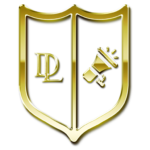 We are recruiting highly-motivated fanatics willing to spread our vision while getting paid for it.

Enjoy 24/7 live chat assistance from our support service, staff & partners.

Join secret discussion circles gathering club members, vendors, artists, service providers & access members-only opportunities and events.

Get first hand look at our future projects and discuss them with fellow club members.