Join one of the world's most exclusive crypto club
In order to keep reaching the highest experience and care possible, our services are restricted to club members.
Aspiring new club members must now justify digital financial resources in excess of the minimum requirements specified for each membership rank.
If you're looking to sell something, please visit this page.
You can prove ownership of a digital currency account's balance in excess of 1 Bitcoin $10,000 or alternative currencies at the time of application.
Unlock the following benefits ;
Public title : Baron de Louvois
Concierge : regular priority
Hidden Items
500 LVF welcome gift
3% LVF rewards on every orders up $10,000 monthly spend
Baron private circles (coming soon)
Baron private auctions (coming soon)
Apply for Membership
Enjoy 24/7 live chat assistance from our support service, staff & partners.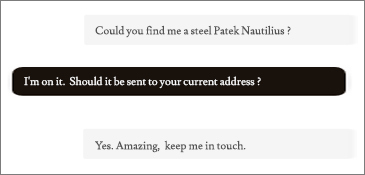 Alternative ways to become a member