Exceptional Alexander Calder Gouache – Four Spirals and Six Dots
We are proud to present you this exceptional gouache by Alexander Calder ( 1898 – 1976 ) .
Signed and dated 71. the artwork is currently located in Southern California, USA.
Gouache and ink on paper,
29 1/2 by 43 1/4 inches – 74,9 by 109.9 centimeters.
Executed in 1971, this work is registered in the archives of the Calder Foundation, New York, under application number A06461.
Feel free to ask the seller for more information on this exceptional artwork.
This item has been listed more than a year ago.
You may want to verify its availability before placing an order by clicking the message button.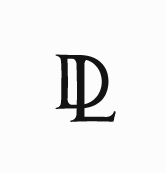 Marketplace 1.0
This is the contact profile for items listed on the first version of DeLouvois.com Some of these items cannot be purchased directly, might have been sold, or may no longer be for sale. If you want to inquire about one of them, just contact us through this profile. If you have listed one of these item, you can claim ownership of the listing by contacting us.
Swipe to discover suggestions
Swipe to discover suggestions