Lautgraph: Gift (limited edition download)
The Datagrafy "lautgraph: Gift" (roughly: lautgraph: Poison) is based on a contemporary piece of music.
It is quite pure by showing a rather "simple" mode of datagrafy: Transforming audio to a visual representation, with a bit of algorithmic deriving colours.
Please read description for more information about this exceptional piece of data art.
This item has been listed more than a year ago.
You may want to verify its availability before placing an order by clicking the message button.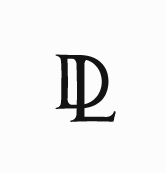 Jörg Jüng
Swipe to discover suggestions
Swipe to discover suggestions