Diffus : graphlaut ( Diffus ) : Diffus (limited edition download)
The Datagrafy "diffus: graphlaut(Diffus): Diffus" is part of the series "datagrafy: diffus" (cf.: http://datagrafy.com/#diff ), which is all about Franz Kafka – one of the most relevant authors in general (imho).
This work is a twofold deduction of a stylized portrait of Kafka.
Please read description for more information about this exceptional piece of data art.
This item has been listed more than a year ago.
You may want to verify its availability before placing an order by clicking the message button.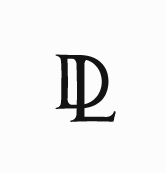 Jörg Jüng