158 pieces Silver Flatware Service for 12 by Felisch & Kirchheim Monogram "W"
The complete collection can be viewed here.
Since 1873, Felisch & Kirchheim, Treptow an der Rega (Trzebiatów) was a German company producing silver tableware for the Swedish royal court (cf. wikipedia).
The service is comprised of 12 of each: dinner knives, dinner forks, luncheon knives, fruit knives, luncheon forks, fruit forks, fish forks, fish knives, coffee spoons, teaspoons, soup spoons.
Please read the description for further information about this exceptional lot.
This item has been listed more than a year ago.
You may want to verify its availability before placing an order by clicking the message button.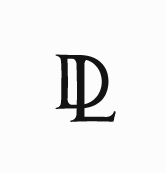 Marketplace 1.0
This is the contact profile for items listed on the first version of DeLouvois.com Some of these items cannot be purchased directly, might have been sold, or may no longer be for sale. If you want to inquire about one of them, just contact us through this profile. If you have listed one of these item, you can claim ownership of the listing by contacting us.