1856 Drawing of Naples, Italy
This splendid landscape does not in fact represent any known view. Like so many of Grossgasteiger 's landscapes, it is a recreation, from the artist's imagination, of the spirit of the Italian landscape, rather than an image of a particular, specific place.
About the author : Jean Grossgasteiger was active/lived in Italy, Europe and he is a well known artisto of the 19th century.
Materials: black chalk and pencil, washed, heightened with white, on brownish vellum
Measurements: 11.61 in. (29.50 cm.) (height) by 17.32 in. (44.00 cm.) (width)
Markings: signed and dated, l.r.
Condition: lightly stained
Please read description for more informations about this exceptional artwork.
This item has been listed more than a year ago.
You may want to verify its availability before placing an order by clicking the message button.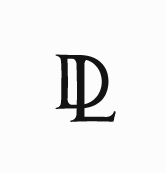 Marketplace 1.0
This is the contact profile for items listed on the first version of DeLouvois.com Some of these items cannot be purchased directly, might have been sold, or may no longer be for sale. If you want to inquire about one of them, just contact us through this profile. If you have listed one of these item, you can claim ownership of the listing by contacting us.