17th Century Wakamono Osaka Shinto Katana attributed to Nagatsuna
Signature: Mumei. Traces of red lacquer attribution on tang. Attributed to Tsumbo Nagatsuna of the Tadatsuna School by NTHK.
Year Made: Shinto late 1600s
Forging Pattern: Itame Mokume
Tempering Pattern:  Midare Choji
Dimensions:   Nagasa:  69.8cm, Nakago:  20cm, Mihaba:  28.5mm, Sakihaba:  19mm, Kasane:  7mm
Mountings:  Original shirasaya. The original habaki is copper with shakudo mune and ha.
Overall Condition:  Excellent. Polished with NTHK papers. Saya has some dents from storage.
Nagatsuna was one of the top students of Tadatsuna, the founder of the Osaka Shinto Tadatsuna school.
Nagastuna swords are rated as wazamon (extremely sharp), and a Jo-saku level shinto smith.
"This sword reminds me Koto Yamashiro, with abundant activity in the choji hamon with abundant sunagashi. The deep lustrous hada looks like a swirling wet pool of black blue water. There is abundant ji-nie, chikei and areas of muneyaki. I feel that the attribution to Nagatsuna is conservative."
This item has been listed more than a year ago.
You may want to verify its availability before placing an order by clicking the message button.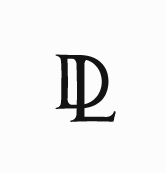 Japanese
Swipe to discover suggestions
Swipe to discover suggestions