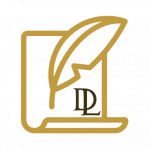 Product description and title 
- Try to use proper English. We all make mistakes, but we all have access to services like Google and Linguee.
- Be descriptive and concise, in other words : keep it short.
- Never include contact information, names, company information, social media handles, or any external links or call to actions.
- Promotional language is prohibited. That includes terms like "sale", "discount", "exceptional", "unique" or any other information about your other products.
- Do not make comparisons or disparage other stores, products or brands.
   Product images and videos
- Your main image must have a white background ( except for Pictural art, automobiles & real estate listings ) and fill at least 85% of the image
- Each image must only show the product that's for sale and must not include text or other products or items.
- Images must be High Definition ( no upscaled or pixelated images ) and be at least 1000 pixels on the longest side, and 500 pixels on the shortest side.
- Real Estate and automobile listings should feature professionally taken pictures.
- Linked videos must conform to the requirements specified for "Product description and title"
   Does my product fit the requirements ?
Just have a look around our marketplace and ask yourself "Would my product fit nicely in here ? ".
If the answer is not a definite and absolute "Yes", then your product will probably be moderated.
Sorry. You must be logged in to view this form.